CALL FOR ENTRIES
the Clay Studio of Missoula
presents
Nature: Surface, Form, Content

February 3-24, 2017 - juried by Adrian Arleo
Nature: Surface, Form, Content, at the Clay Studio of Missoula, is an exhibition showcasing ceramic work that explores the connections to nature in either formal or conceptual approaches.

Applications due November 11, 2016 before midnight MST.
Entries accepted July 1-November 11
Best of show honorarium: $100
Juror's merit honorarium: $50
Director's merit honorarium: $50
CALENDAR
Application must be RECEIVED no later than November 11, 2016
Notification will be emailed by December 17, 2016
Work due at the Clay Studio January 9-26, 2017
Exhibition dates: February 3-24, 2017
applications must be submitted online at https://theclaystudioofmissoula.submittable.com/submit
ELIGIBILITY
Open to artists in the United States and Canada
Size may not exceed 24" depth/width 30" height, or 30 lbs.
Work must be made primarily of clay
RULES
Each artist can enter up to two pieces
All exhibited work must be for sale
Work which differs from the submitted slides will be disqualified
Non adherence to rules may be cause for disqualification
ENTRY FEE
COMMISSION
the Clay Studio receives a 40% commission on all sold work, with the artist receiving 60%.
FREIGHT AND INSURANCE
The artist is responsible for freight and insurance on the work to and from Missoula, MT. The Clay Studio is responsible for insurance during the exhibition.
DIGITAL IMAGE REQUIREMENTS
digital images only, submitted online at https://theclaystudioofmissoula.submittable.com/submit
1 or 2 images per applicant.
Image file names must include the image number, your last name, and your first initial (ex. 1. DoeJ, 2. DoeJ)
Please be sure to include the information for each piece enteres in the appropriate text box on the online submission form with each file name you are uploading (title, medium, firing method, dimensions, date, and retail price)
click here to enter on or after July 1, 2016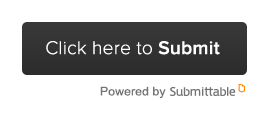 Please DO NOT email images or paper work to the Clay Studio. All submissions must go through:https://theclaystudioofmissoula.submittable.com/submit to be considered, and will only be accepted July 1-November 11, 2016. Thank you!
Click here for a printable copy of the prospectus
about our juror:
Adrian Arleo is a ceramic sculptor living outside Missoula, Montana. She studied Art and Anthropology at Pitzer College (B.A. 1983) and received her M.F.A. in ceramics from Rhode Island School of Design in 1986. Arleo was an Artist in Residence at Oregon College of Art and Craft in 1986-87, and at Sitka Center For Art and Ecology in 1987-88. For nearly thirty years, Arleo has focused her work on the human figure, often combining it with animal imagery, and other elements of the natural world. Some works allude to a relationship of understanding or connection between the human and animal realms. In others, human figures possess animal features in a way that reveals something hidden about the character or primal nature of the human.

Contact Information
If you have any questions about International Cup 2016, please contact the studio at 406-543-0509 or via email at info@theclaystudioofmissoula.org
Past juried shows

All About Porcelain, 2015, juried by Beth Lo


International Cup 2014 juried by Tara Wilson


Out of the Blue, juried by Trey Hill (2013)


International Cup 2012 juried by Jayson Lawfer and Emily Schroeder Willis


Soda Salt National V, 2010 juried by Julia Galloway

International Cup 2009 juried by Patti Warashina

Soda Salt National IV, 2008 juried by Jim Koudelka

International Cup 2006, juried by Richard Notkin